Monday, October 17th, 2016
FREELANCE DESIGN AND MOTHERHOOD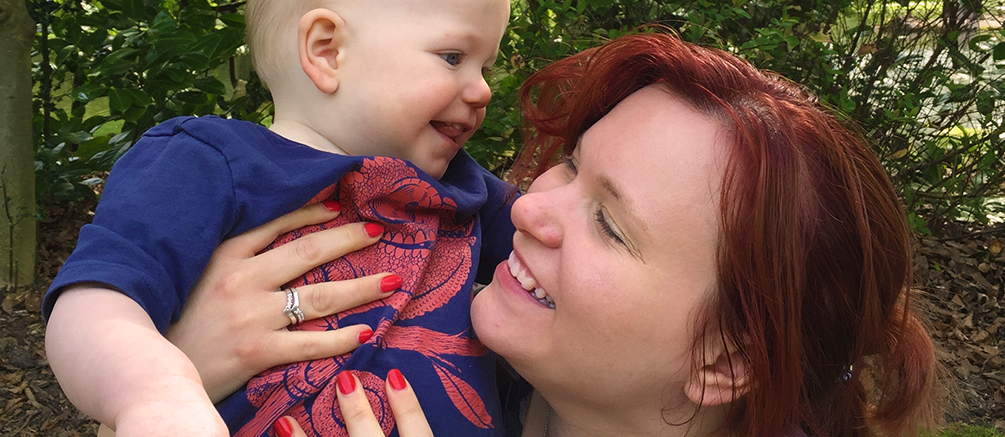 For this blog post I thought I'd discuss a bit about how it's been to become a mum and full time freelance designer over the past year and a half. So here goes…
It was when my son Jacob was about six or seven month old that I decided I would not be going back to the job I was doing before he was born. I knew I didn't want to miss out on all those milestones and spending time with Jacob in the first few years of his life. I didn't want the first time he crawled to be in a nursery without me there. Add that motivation to the fact that I'd always wanted to strike out on my own at some point in my career and it just seemed to be the right decision.
I have to say I was very nervous at the point where I actually approached my old boss to discuss leaving the company and asking if he would still work with me on a freelance basis. Thankfully he was and has been very supportive. I would probably have found doing this much harder without the company putting some work my way.
So far I've found the work reasonably steady. A piece of advice that I received from a friend when I first started on this journey was that there would be times when work would be slow, but not to panic at that point as it will pick up again. Advice that I still find comforting.
I recently read an article on The Guardian's website talking about how more and more parents are choosing the flexibility of working for themselves. The writer Katie Allen also says that the "findings should act as a wake-up call to big employers that parents will choose to work for themselves if they cannot secure a working pattern to suit their family lives". I find it interesting that with modern technology making it easier and easier to work away from the office that a more flexible and balanced work life hasn't been embraced by large employers.
Having worked in a number of different sectors for a number of years I believe that employers will have to embrace flexible working in the future. I hope that employers will start to notice self-employed skilled people like myself who have something to offer and have the drive and determination to work hard and work well on their own terms.
I have a passion for my work and I believe that shows in the end result. Self-employment in the last six months has allowed me to start stretching my wings creatively. I feel like I've made a big decision, it's one that still seems scary but exciting too. I've said for a long time that I wanted to try and set up on my own and it's now or never. I feel I have the skills I need to base my business on, experience and expertise to share and I feel I have my own strength and the support from my family with which to make it work.
Now six months in, it's coming up to my 32nd birthday and next July I'll have been working design for ten years. When I think back to the time when I was leaving university and starting my career in 2007, I don't think any part of me would have been able to predict that I would be quite where I am today. I've always had been the sort of person who wants to get on with making things happen. I like a challenge and I guess what drives me is that I'm always looking forward to what's next, how can I build on what I've done so far.
So what is next now? Well, I'd like my business to grow. I'd like to hear from more potential clients. I'd like to work with some interesting people on more interesting projects and I'd like to help others start and grow their own business with the services I can offer. Watch this space, there's more to come.
---
Deprecated
: Theme without comments.php is
deprecated
since version 3.0.0 with no alternative available. Please include a comments.php template in your theme. in
/home/hp3-linc2-nfs2-z/983/407983/user/htdocs/wp-includes/functions.php
on line
4973