Tuesday, February 7th, 2017
A MODERN CALLIGRAPHY WORKSHOP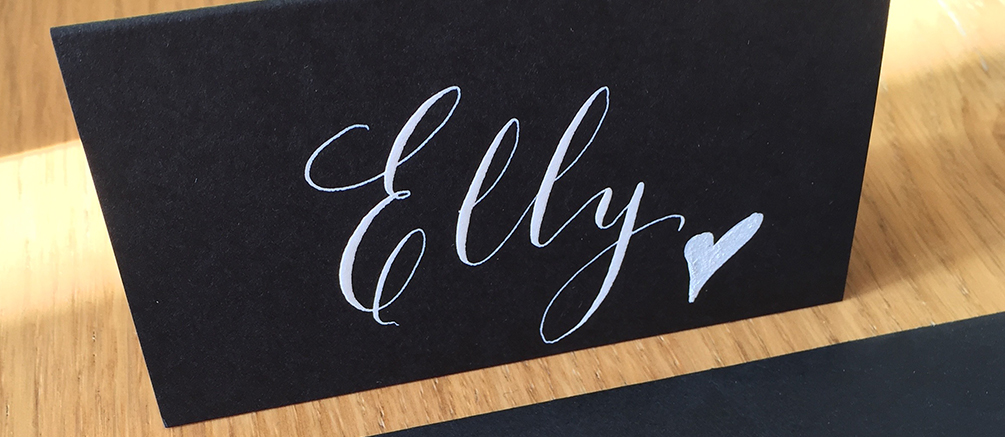 For Christmas my very lovely husband Jamie bought me a place on a one day modern calligraphy workshop with the brilliant Judy Broad. It's something I've wanted to learn something of for a while.
It was a two and half hour workshop in the lovely grounds of The Medicine Garden in Cobham with it's little cafes and boutique shops. We were in the appropriate named 'Workshop', sat round the table with beautifully presented packs and hand written place cards in front of us. We were introduced to each other and I am sat next to a couple who bought the experience for each other for Christmas and a lady who is working down a list of forty things to before she turns forty.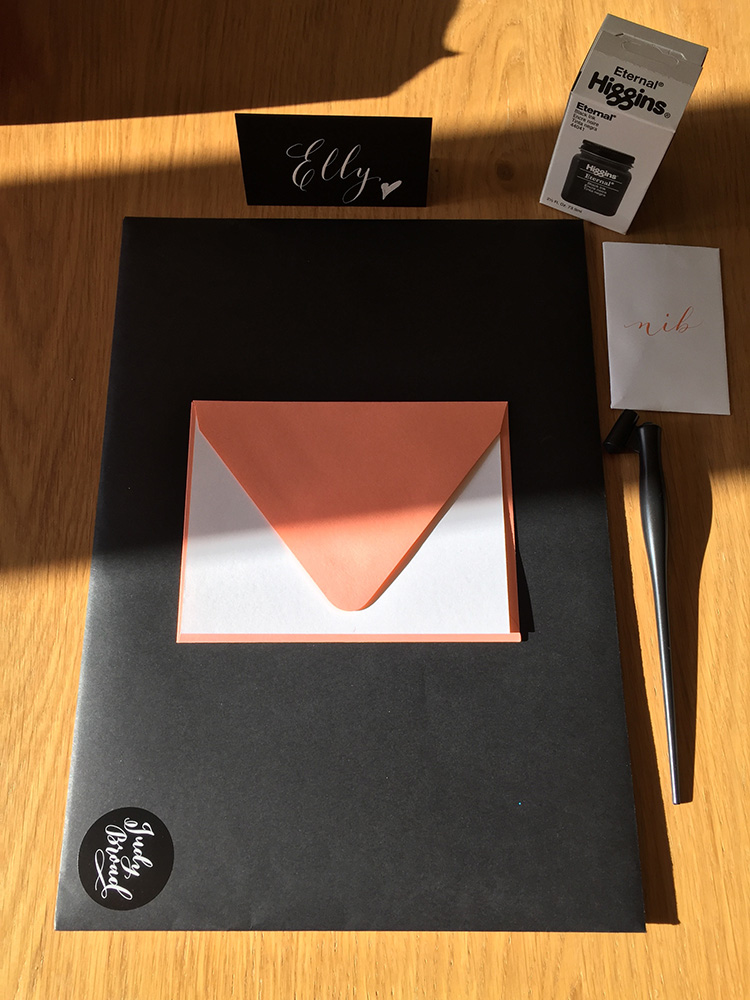 Judy herself is a softly spoken, friendly lady who has already made sure she's taken down our drinks orders for half time which is to be accompanied by cake of course.
We start the workshop by looking at the basic marks that go into calligraphy lettering. The most tricky thing about this is getting the angle of the pen right.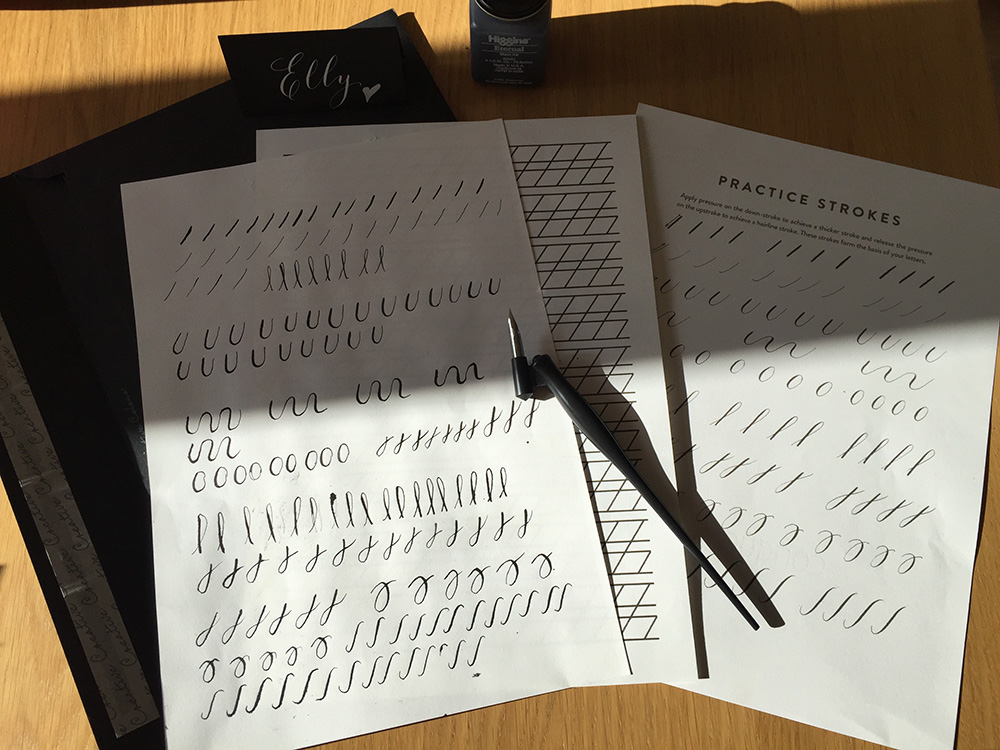 We follow the basic marks by going through the alphabet and copying both uppercase and lowercase letter forms. I found some letters easier than others. I think we all found the letter D particularly difficult, however I was really pleased with my uppercase H.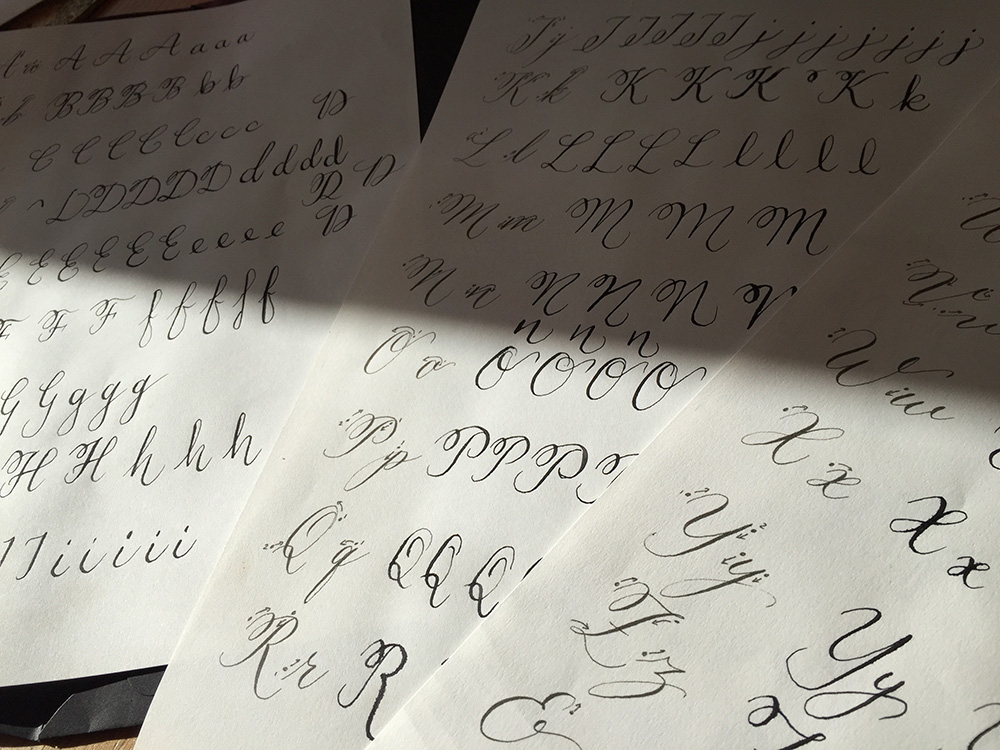 Throughout the process Judy is really encouraging and helpful. She demonstrates with effortless easy how to use the pen and apply the right pressure on certain strokes. She finishes by demonstrating flourishing and it is fascinating to watch.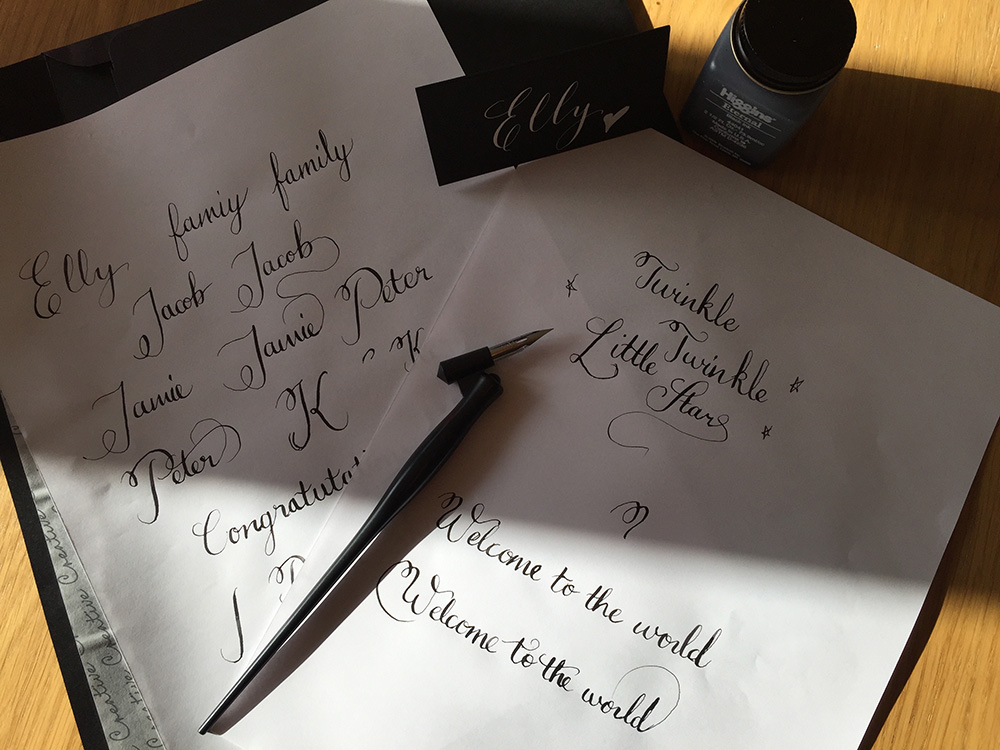 Overall I really enjoyed the workshop. It was a fantastic introduction to a skill I look forward to practicing and using.
---
Deprecated
: Theme without comments.php is
deprecated
since version 3.0.0 with no alternative available. Please include a comments.php template in your theme. in
/home/hp3-linc2-nfs2-z/983/407983/user/htdocs/wp-includes/functions.php
on line
5411